Here is my Poinsetta tree in all her glory at this time of year.
I purchased her about two years ago. My neighbor remembers having one in her yard when she was little.
I am sharing this at It's a Very Cherry World for
Rednesday
. Rednesday turns 3 this week! Go look at all the other sweet red shares.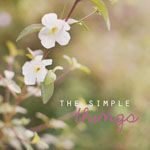 ~Celina